Cayucos Painting Contractor- Kelly's Painting
Local House Painting in Cayucos since 1979. Painting in Cayucos & the Central Coast for 38 years!
When you hire Cayucos Painting - Kelly's Painting, you get KELLY. Not a van load of painting apprentices.
Kelly's 38 years of Central Coast painting, he knows what paint brands last

and last under harsh beach air conditions. He only uses the highest quality paint.
His bid rates are the best your gonna find on the Central Coast.
Testimony from John Wintrop - Kelly got an "A" when he painted my rental.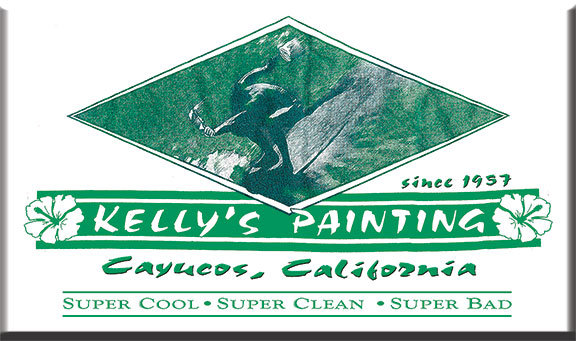 Contact : KELLY'S PAINTING - 398'B' * 'D' STREET * CAYUCOS, CA 93430
CALL TODAY * 805-995-3857

Cayucos Chamber of Commerce * Cayucos.com / Kaiser Real Estate * Cayucos Pier Wave Camera 24/7
Water Smacker * Custom Shirt Man * Hydrogen Garage * Battery Smacker
Local Business Directory, Search Engine Submission & SEO Tools
This site is listed under Maintenance Directory

updated 1/28/21